For more information on our commercial management services please contact:
MICK CADDY 0417 942 650 or email: mick.caddy@raywhite.com or click HERE
When choosing an agency to Sell, Lease or Manage your commercial asset. You need a hands-on professional approach. We start from a central contact point with Mick Caddy our asset manager.
Mick prides himself on consistent client contact on your terms, as we understand not all commercial clients are interested in daily marketing emails. We also aim to provide a comprehensive approach so if Mick is unsure of any parts of your enquiry, he has Ray White Commercial experts only a phone call away.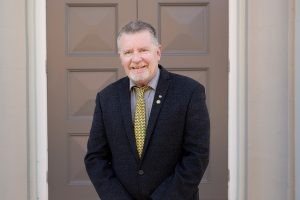 Mick Caddy: Asset Manager
From a Leasing and Sales standpoint, you have the opportunity to advertise on a national and even an international platform within the Ray White Group portfolio.
Lastly, we won't just list your asset for sale or for lease and forget you. We will provide weekly updates or at intervals that are suitable to you.
Ray White Bunbury Commercial possess a highly motivated team of trained property professionals. They are qualified and experienced, with a broad range of real estate knowledge.
We have a dedicated market researcher, marketing coordinator and high quality asset management team. All our administrators and assistants have a long established career in the real estate industry.
You can be assured that all Ray White Bunbury Commercial staff work together as a highly motivated team utilising their broad range of real estate knowledge to best service your asset.
For more information on our commercial management services please contact MICK CADDY 0417 942 650 or email: mick.caddy@raywhite.com or click HERE