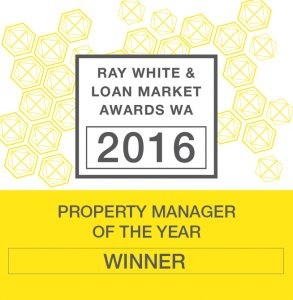 Isn't it time you hired a Specialist Property Manager
Property investment should be easy. You invest. You earn a return. Simple. Your property manager should take care of everything in between.
Ray White Bunbury is a 'best practice office' in every regard – training, technology and commitment to high standards. As a member of the Real Estate Institute of Western Australia, Ray White Bunbury is committed to the highest ethical standards and practices.
At Ray White Bunbury we recognize the value of personal service. Our clients can be assured of close working relationships with our qualified and experienced Property Management Staff. All team members attend structured and on-going development programs to ensure their knowledge and skills are always at the peak of the industry.
Ray White Bunbury is supported by a friendly team of professionals and enthusiastic staff who are there to provide a wide range of facilities and services for you, including Appraisals, Auctions, Property Management and Residential Sales and Developments.
With our commitment to deliver a high standard of quality service, our dedicated staff will guarantee to provide you with the highest possible level of service for all your Property Management requirements. To achieve this we sincerely believe that you, our clients are the most valued asset.
For a free, no obligation rental appraisal of your home or investment property, please contact our Senior Property Manager to make an appointment.
Our AWARD WINNING team comprises of 'experts' in many different specialised areas of Property Management. We guarantee to deliver a superior level of customer service.
Business Development
Our Business Development Managers continually research all local rental prices, so that we are able to obtain the highest possible price in today's market. They also personally conduct all rental appraisals and a personal presentation with you to explain and detail the entire process involved in the successful marketing, letting and management of your investment property.
Leasing Specialist
We understand that for you to receive the maximum return on your investment, vacancies must be kept to a minimum.
Our ONLINE BOOKING SYSTEM allows for tenants to book a viewing online 24/7 at a day & time suitable to them and receive instant confirmation and updates along the way. This allows our team to handle large volumes of enquiry quickly and easily especially after hours when the office is closed.
Vacant and upcoming vacancies are advertised 7 days a week, and we extend our viewing hours to accommodate prospective tenants who are working full time. All tenancy applications are processed within 2 business days, and all applications are presented to the owner who has the final decision in placing the tenant.
Property Management
All of our property management staff are registered and experienced and receive ongoing training in all aspects of property management. Our Property Managers will attend to all ingoing, routine and final inspections to ensure your investment is being well maintained and to check any maintenance required.
Property Managers spend a large part of their day out of the office, therefore our administration staff are available in the office as back-up support. They are there to attend to incoming calls, and also to be on hand to assist our owners with any general enquiries they may have concerning the management of their property.
Maintaining the Trust Account
Once your rent has been collected, it is administered through our registered and annually audited trust account. We have dedicated staff who maintain the trust account, paying selected accounts on our client's behalf and invoicing any accounts where applicable to the tenant.
Our trust account manager and support team are responsible for receipting rents, banking and reconciling the trust account on a daily basis. Our end of period processing is also completed by the last working day of each calendar month.
Your Property Manager will collate your statement together with its supporting documentation to check all transactions and to ensure accounts are being paid correctly on your behalf.
Property Investor Checklist for selecting the property manager that's right for you.
Property Leasing Checklist
What human resources has the agency allocated to leasing properties?
Do the agency staff members personally show prospective tenants through properties?
How does the agency market available properties for lease?
Request some examples of recent internet listings? (looking at the quality of ad copy& images)
How much information is obtained from applicants for properties and what information is verified?
Property Management Checklist
What documented systems are in place for property management?
What is your process for dealing with rent arrears?
What is you process for reviewing & negotiating the rent on my property?
What is your process for dealing with repairs and maintenance?
What steps do you take to ensure that all contractors working on my property are properly licensed and insured?
What steps do you take to ensure that all maintenance work is competitively priced?
How frequently will you inspect my property?
What is the experience level of the staff members who will be leasing and managing my property & how much ongoing training do they have?
Do you send rent statements by email and deposit rental funds electronically?
Customer Service Checklist
What references do you have from satisfied clients?
Do you provide a service guarantee?
Does the agency have documented service standards?
What back up staff are there in the event my property manager is sick or on holidays?
How frequently will you communicate with me and what form will it take?
Does a Property Manager personally check my Rent Statement prior to finalising?